While black fashion designers are a rarity in the industry, there are many who have made great strides—not only in their designs, but in creating opportunities for other designers of color. That's why we wanted to highlight some of the notable names whose ideas and innovations have helped shape the course of fashion.
So what better time than February, Black History Month, to appreciate their contributions? From avant-garde designers with inspirations from underground subcultures, master tailors still at the top of their game, and a couturier who designed Jackie Kennedy's wedding dress, these are influential black fashion designers you should know. Not everyone on this list is a traditional designer, but they've all had a hand in creative directing a collection and impacting the industry.
Dapper Dan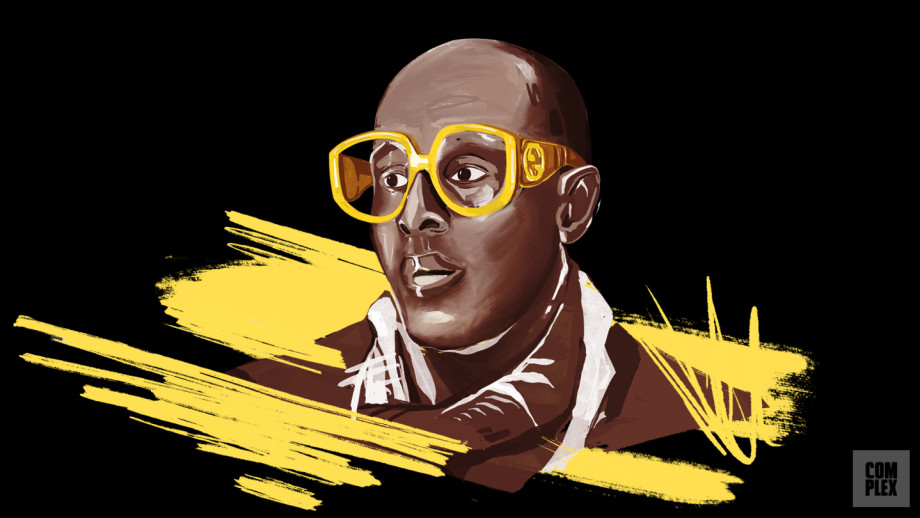 Design Credits: Dapper Dan

From his 125th street tailoring shop, Dapper Dan has influenced hip-hop fashion since 1982. Originally taking fabrics from the likes of Louis Vuitton and MCM and repurposing them into custom garments, his clientele soon expanded from neighborhood hustlers to rap pioneers like Rakim and LL Cool J. His handiwork can be seen on album art like the cover of Eric B. and Rakim's Follow The Leader and Paid In Full to '90s style icons like Mike Tyson and Salt-N-Pepa.
Supreme was inspired by Dapper Dan's designs for its collab with Louis Vuitton, and when Gucci copied his designs for its cruise 2018 collection, they were called out by Black Twitter. This led to a partnership between the Italian luxury brand and Dapper Dan, who produces custom pieces using Gucci textiles out of his atelier in Harlem. His influence and legacy on hip-hop style remains. Any time someone attempts to put designer fashion in the context of street culture, just know that Dapper Dan is the guy who started that.
Patrick Kelly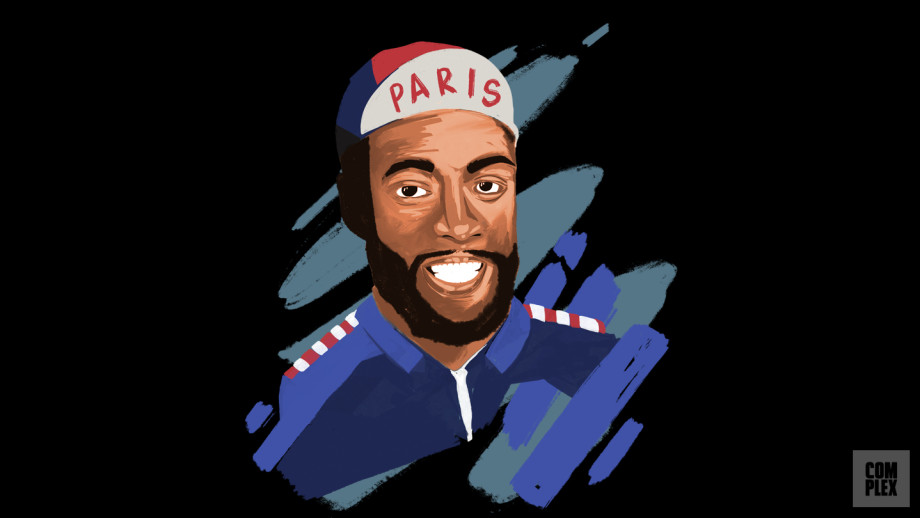 Design Credits: Patrick Kelly
Known for his notorious use of black stereotypical imagery, Patrick Kelly, who passed away from HIV/AIDS in 1990, was a designer who saw prominence in the 1980s and was celebrated for his bombastic and theatrical takes on the runway. Born in Vicksburg, Mississippi, Kelly cited his grandmother as his earliest inspiration. She often used buttons and various tchotchkes to spruce up any given garment. As an established designer, buttons large and small became a trademark in his collections. One of his most recognizable contributions to the world of fashion is the Patrick Kelly Paris "golliwog" logo, a character that was popularized during the American minstrelsy era. By reappropriating these racist images, Kelly sought to subvert their meanings by redefining them on his own terms and bringing them to the international stages of fashion. Kelly was the first American to be inducted into the Chambre Syndicale, the governing body of the French fashion industry.
Stephen Burrows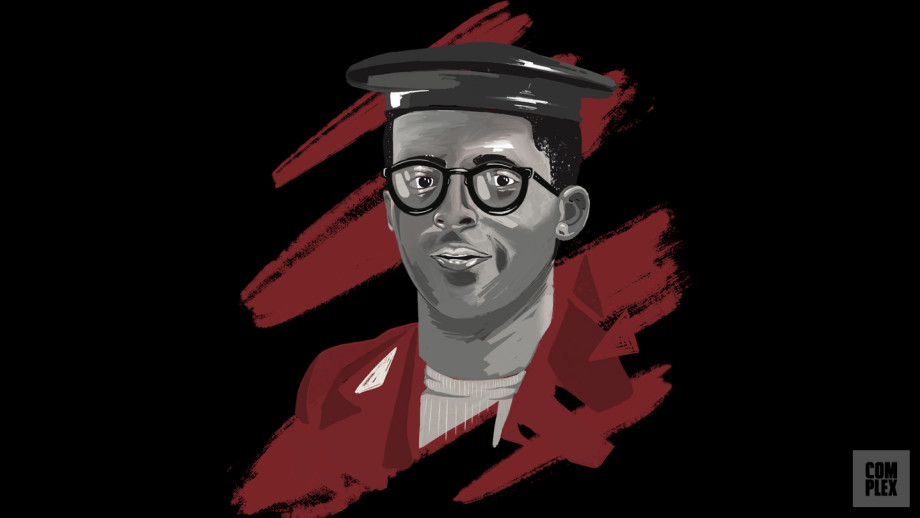 Design Credits: Stephen Burrows

Stephen Burrows is a true OG and is important for a number of reasons. The designer launched his namesake label in 1963 and, not long after, became one of the first African American designers to gain international recognition. He helped define a generation with his disco-inspired designs and went on to win the Coty Award for best womenswear, making him the first black designer to do so. If you aren't familiar with Mr. Burrows, you'll want to get on that ASAP. He was also one of the five American designers, which included Oscar de la Renta, Bill Blass, Anne Klein, and Halston, to show against five French designers—Yves Saint Laurent, Hubert de Givenchy, Pierre Cardin, Emanuel Ungaro, and Marc Bohan of Christian Dior—at the Battle of Versailles in 1973. It was a fashion show that was meant to raise money for the restoration of the Palace of Versailles and it put American designers, who weren't respected in the same way as their French counterparts, on the international map.
Not much has changed in the last few years—he still has the same design aesthetics, and he still wears those sunglasses. These days, he's just dressing different celebrities, including Oprah, Taylor Swift, and Naomi Campbell.
Andre Walker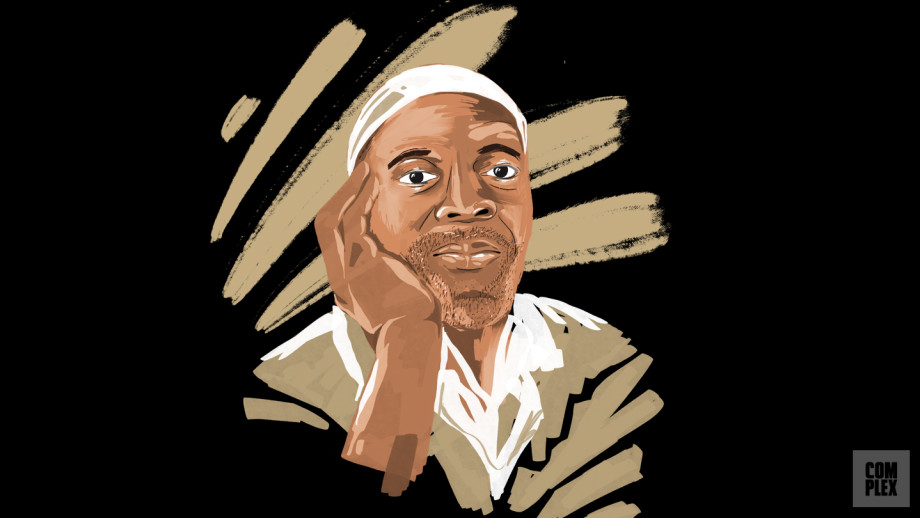 Design Credits: Patrick Kelly; Williwear; Andre Walker
Andre Walker might be the fashion world's most unsung ghost designer or consultant of sorts. Walker, who staged a fashion show at age 15 at Oasis, a Brooklyn night club, designed for Willi Smith's Williwear before moving to Paris and working for Patrick Kelly. He started producing his own line, showing his collections in New York and Paris, and became known for his sculptural designs that were ahead of their time—it's been said that Jean Paul Gaultier referenced Walker's work.
Walker has been lauded by the press, he even won an ANDAM Award in 2000 alongside Jeremy Scott, but he had trouble selling his pieces to stores. In 2005 he moved back to New York and spent years consulting for Marc Jacobs at Louis Vuitton, Kim Jones at his own line, and has recently helped out Virgil Abloh at Louis Vuitton. In 2014 he produced a collection for Dover Street Market, and in 2017, because he was lacking an archive, he showed newly constructed pieces based off his original designs at Paris Fashion Week.
Just last year he created a collection of upcycled furs for Yves Salomon. Although he's not the biggest name in fashion, his contributions to design can't be dismissed.
Martine Rose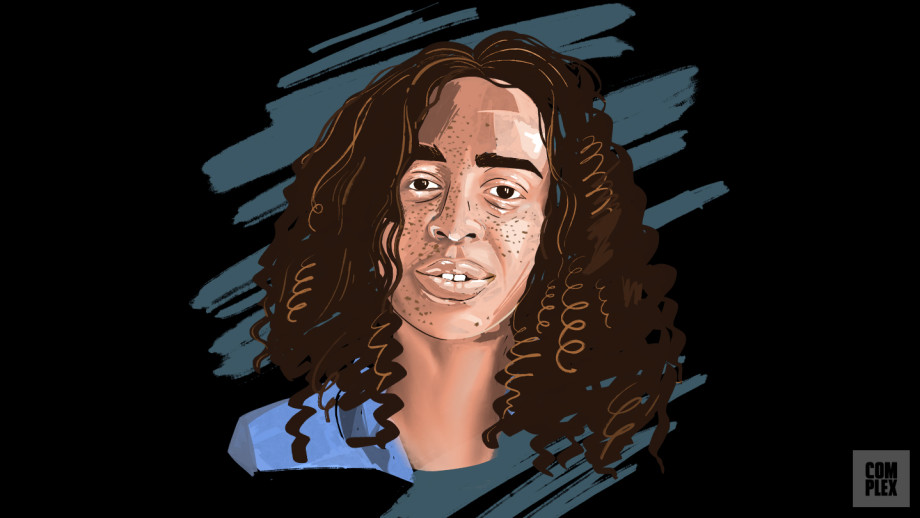 Design Credits: Martine Rose; Balenciaga Men's

Menswear designer Martine Rose has made some ground since her days designing T-shirts with a friend under the moniker LMNOP. Today, she's killing at London Fashion Week and gaining a following of cool guys interested in her bomber jackets, and mix of sportswear and tailoring. Not to mention, she has also collaborated with the likes of Timberland, CAT, and Icon Brand. It's no wonder Rose is always on the lists of British menswear designers to watch.
Her name reached a bigger audience when Demna Gvasalia, the founder of Vetements, became the creative director at Balenciaga and tapped Rose to help design, develop, and launch its men's collection. Her designs and oversized silhouettes influenced the rest of the industry just as it was beginning to accept the merge of luxury and streetwear. Rose no longer works for Balenciaga, but she's gone on to collaborate with brands like Nike and Napapijri and invest in her own brand.
Kanye West
Design Credits: Pastelle; Yeezy

Kanye West will always be a name that is synonymous with fashion. In the past decade, he's been streetwear's loudest proponent, muscling his way into Paris Fashion Week, a Fendi internship, and a short-term apprenticeship with famed footwear designer Giuseppe Zanotti. He's also collaborated with brands including A.P.C., Louis Vuitton, and Nike, which he left to partner with Adidas because Nike wasn't giving him enough money or creative control—following that, they offered Virgil Abloh the creative license to riff on 10 of Nike's classic sneakers.
His own ventures have included Pastelle, which shuttered in 2009, then his self named line, Kanye West that debuted in 2011 at Paris Fashion Week and included the standout high heel he produced with Giuseppe Zanotti. But the Yeezy line, which includes apparel and sneakers he produces with Adidas, has been his most successful fashion venture to date. In 2015, West debuted Yeezy Season 1 with a mostly street-casted lineup of diverse models and a slew of coveted sneaker designs that sold out instantly. While Yeezy does not officially show at Fashion Week anymore, that has had no effect on the demand of the brand, which now releases in drops using unique marketing methods to showcase its campaigns. Kanye's imprint on the world of fashion is undeniable and it has forced the industry to re-think co-branding and the importance of working directly with black artists.
Shayne Oliver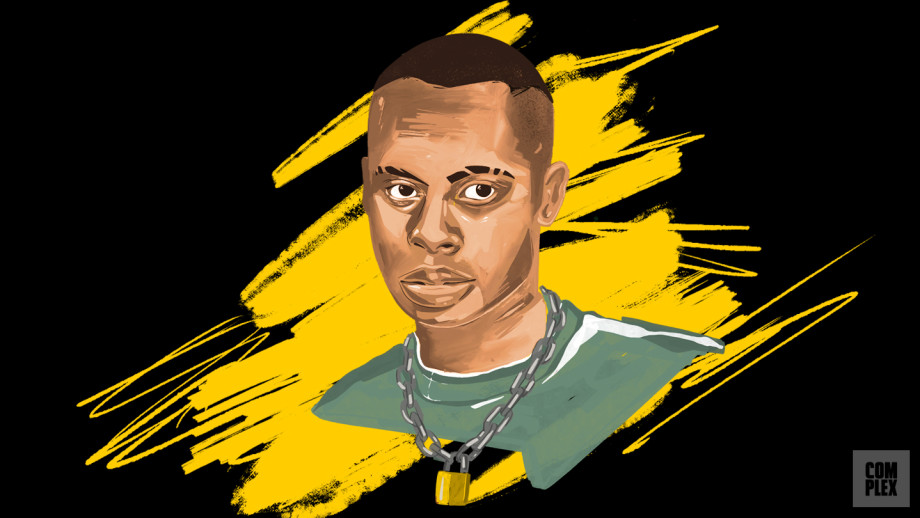 Design Credits: Hood by Air
You can thank Shayne Oliver for the current trend of high-fashion with an undeniably street appeal. As early at 2006, Oliver was screenprinting tees with "HOOD" on them. As things progressed, he branched out into different designs and produced a full fledged fashion brand.
While his HBA Classics line gained popularity due to co-signs from the A$AP Mob and getting placement in cool guy havens like Opening Ceremony, it perfectly encapsulated the fashion climate during the 2010s, which was learning to embrace the high/low juxtaposition. What set Oliver's design philosophy apart from his contemporaries was the deliberate self-awareness he poured into his work. In fact, he prefers the term "hood" over "ghetto" because he feels the latter has connotations of victimization, while the former symbolizes realness. He went on to win the inaugural LVMH Prize in 2014 and the CFDA Swarovski Award for menswear in 2015. But in 2017, Oliver announced Hood by Air would go on hiatus. He's since said there are plans for a relaunch, bet whether Oliver is producing clothes or not, the importance of HBA and its impact on fashion and culture is cemented.
Sean Combs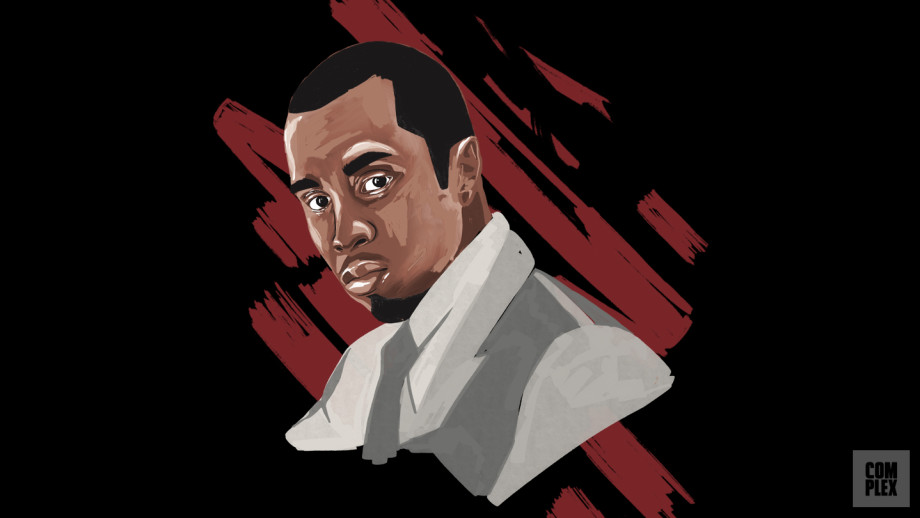 Design Credits: Sean John
When Sean "Diddy" Combs launched Sean Jean in 1998, he set out to change the face of the fashion industry in a way that was unprecedented: bringing his luxurious hip-hop lifestyle and sharp image to the masses. Rather than slapping his name on a garment and sending it down the runway, Diddy was more than actively involved in the process of getting the brand off the ground, laying out a three-year plan that included fully-realized looks as well as various marketing strategies. He wanted to stand out in the luxury sector, differentiating his version of sportswear from its predecessors like Ralph Lauren, Tommy Hilfiger, and Donna Karan. And Diddy had a lot of people in his corner. Fashion's most influential figureheads at the time like Anna Wintour, Andre Leon Talley, and Tommy Hilfiger were rallying for Sean John and warmly welcomed him into the industry. Their mentorship matched with Diddy's natural instinct for style was a winning combination. Sean Jean shows became one of the hottest attractions featuring some of the greatest examples of racial diversity on the runway at NYFW and was the first live fashion show to be simulcast on E! and the Style Network, ushering in an era of "fashiontainment," a term Combs coined.
Combs is no longer a presence at fashion weeks. He moved all of his wholesale business to Macy's, and in 2016 he sold a majority stake of Sean John to the Hong Kong-based Global Brands Group Holding Ltd. He has a goal of making it a $1 billion dollar company, and based on his track record and how long he's been running the brand, that seems attainable.
Virgil Abloh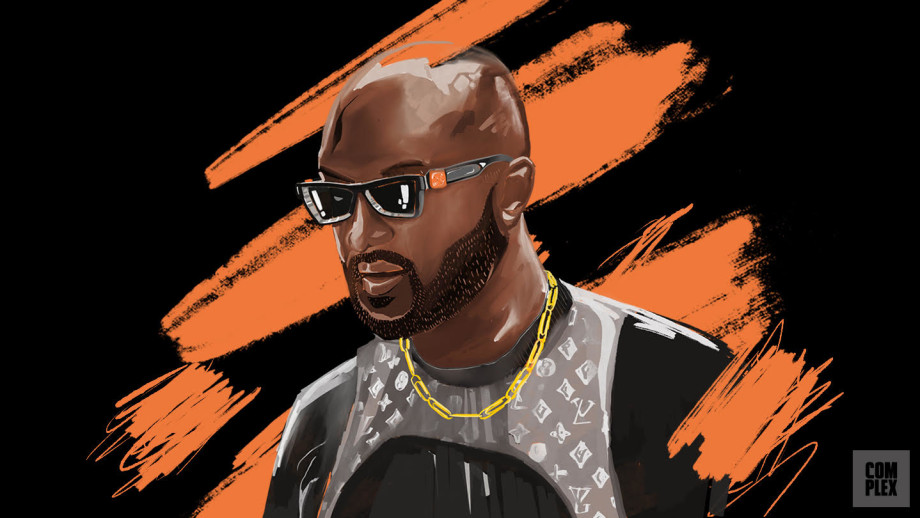 Design Credits: Pyrex; Off-White; Louis Vuitton Men's
Creating at the intersection of streetwear and luxury, Virgil Abloh has established himself as one of the most polarizing personalities in fashion. Abloh gained notoriety as Kanye West's creative director and went on to launch his own labels Pyrex Vision and soon after Off-White. With Off-White, Abloh has redefined the lens in which we see and/or define streetwear, infusing it with elements of luxury, and designing a slew of instantly recognizable pieces made popular by influential people across the globe. A frequent collaborator, Abloh has linked with Nike, IKEA, Takashi Murakami, Jimmy Choo, and Moncler by adding his fresh and modern signature, which is typically quotation marks, to a range of items.
In 2018, Abloh became the first Black American designer to oversee a French luxury brand when he was named artistic director of Louis Vuitton men's—Ozwald Boateng, who is British, looked over Givenchy's men's collection prior to this. This was an unprecedented moment in fashion history that challenged the idea of what a fashion designer could and couldn't be and whether or not a traditional design education is needed to succeed in high fashion spaces.
Ann Lowe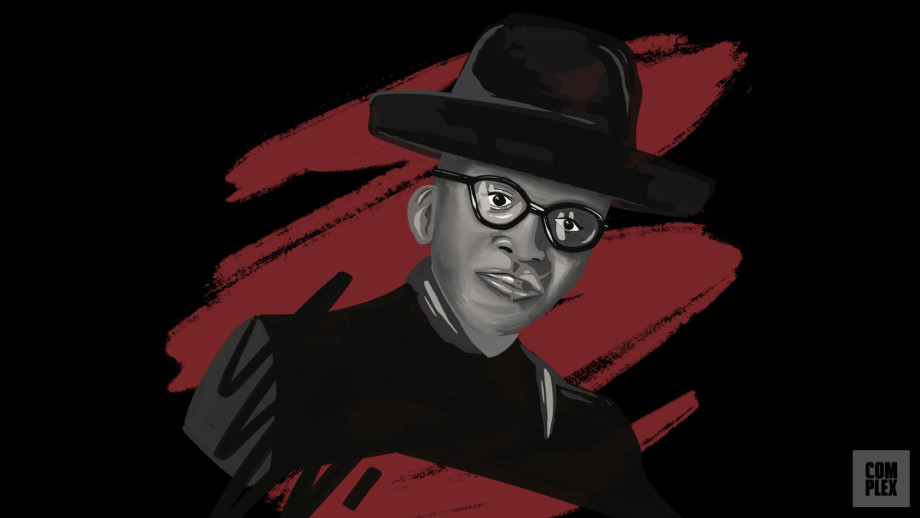 Design Credits: Ann Lowe
Ann Lowe was an American fashion designer best known for designing Jacqueline Kennedy's wedding dress, which was constructed with over 50 yards of silk taffeta. Her customers included the matrons of high society families including the Roosevelts and the Rockefellers. In 1947, she designed the dress that Olivia de Haviland wore to accept her Academy Award for best actress, but the name actually sewn into the dress read, "Sonia Rosenberg." It was commonplace at the time for black designers to not receive proper credit for their work. Throughout her career, Lowe continued to create one of a kind designs for wealthy clientele and retired in 1972. She was once quoted as saying "I love my clothes and I'm particular about who wears them. I am not interested in sewing for cafe society or social climbers. I do not cater to Mary and Sue. I sew for the families of the Social Register." Ann Lowe was the first African American to become a noted fashion designer.
Willi Smith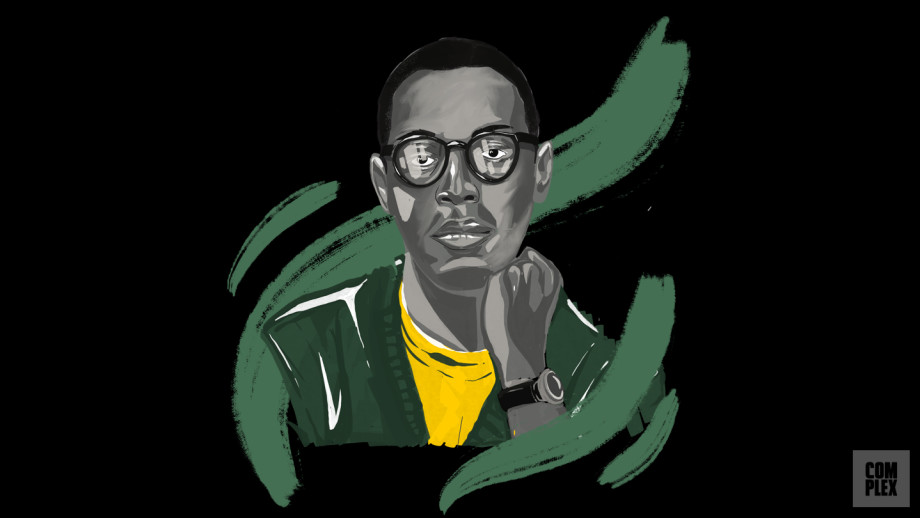 Design Credits: WilliWear

The late-great Willi Smith (he died of AIDS in 1987) designed comfortable and inexpensive sportswear for men and women all over America under his label, WilliWear. The Philadelphia-native, who eventually moved to New York City's SoHo neighborhood, kept his eye on the arts scene and was often inspired by street culture, which is why his work was often referred to as "Street Couture."
His collections usually included plenty of colors and prints (some consider him to be the first to mix and match plaids, stripes, and colors, especially in menswear). He also won the Coty American Fashion Critics' Award for Women's Fashion in 1983. WilliWear was a huge success; it was sold in more than 500 shops, grossing $25 million in sales by 1986. He landed a few other gigs including designing Mary Jane's wedding gown in a Spider-Man comic, as well as outfitting the cast of Spike Lee's classic, School Daze. Long live Willi Smith.
Kimora Lee Simmons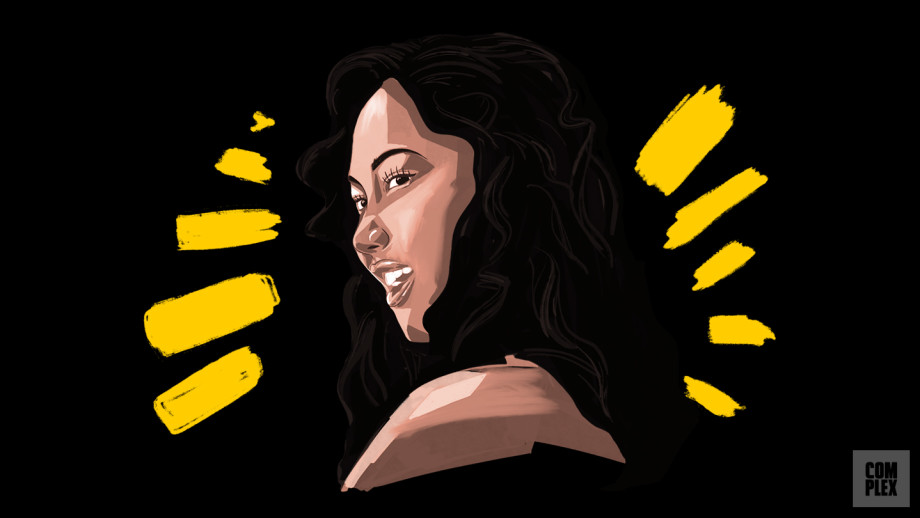 Design Credits: Baby Phat
Kimora Lee Simmons started out as a high fashion model, signing a modeling contract with Chanel at the tender age of 13. She is most famously recognized as the face of her own brand, Baby Phat, which she ran from 1999 to 2010. The Baby Phat brand was the sister to Phat Farm, a popular streetwear brand helmed by her then husband, Russell Simmons. At its debut, the hyper-feminine, opulent, and lavishness of Baby Phat was quickly embraced by high-powered hip-hop and R&B stars like Lil Kim, Monica, and Missy Elliot. In 2000 she became the president and creative director of the company and later expanded the label into a lifestyle brand that featured handbags, fragrances, denim, lingerie, and jewelry. In 2004, Kellwood purchased Phat Fashions, which included Baby Phat, for $140 million and Simmons remained with Baby Phat until 2010, when Kellwood didn't renew her contract. In 2018 she bought back the license and relaunched Baby Phat last year via a collaboration with Forever 21. She tapped her daughters Ming Lee and Aoki Lee Simmons to star in its campaign. Simmons influenced the trajection of elevated leisurewear—see Juicy Couture—and reflected a diverse world that embraced luxury and hip hop.
Grace Wales Bonner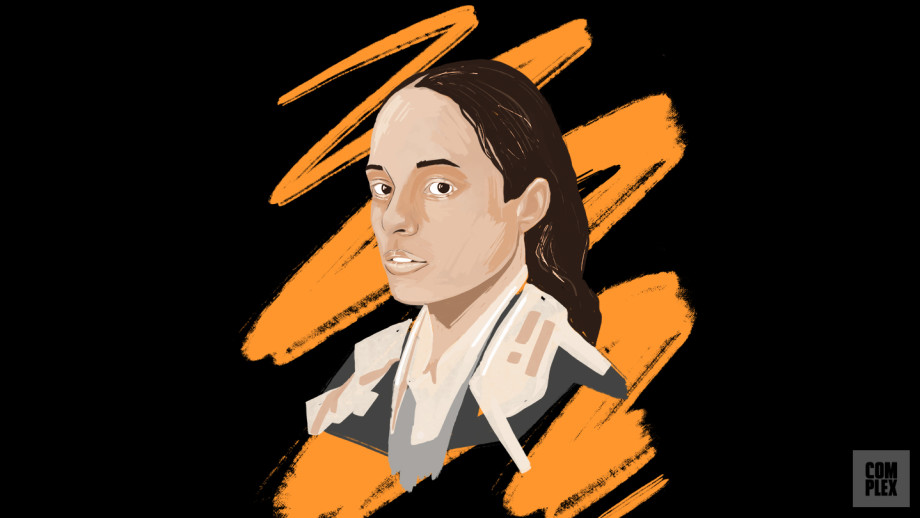 Design Credits: Wales Bonner
Grace Wales Bonner, the Central Saint Martins graduated who started her men's line, Wales Bonner, in 2014, is only in her late 20s, but she's firmly established herself as a designer whose collections explore blackness—Bonner's mother is English and her father is Jamaican—and masculinity. Bonner, who told The Guardian she applied to Central Saint Martins on a whim and found the right fit with clothing design, captured editors' attention with her graduate collection, titled Afrique, that featured a cast of all black male models who wore clothes that filtered Coco Chanel references through the lens of Lagos. Shortly after she won the L'Oreal Professionnel Designer of the Year Award. She's gone on to win the Emerging Menswear Designer prize at the British Fashion Awards in 2015, and the LVMH Prize in 2016.
Each collection digs deep into black references, whether that's painter Kerry James Marshall or filmmaker Melvin Van Peebles, that aren't typically credited or talked about within fashion. Bonner centers black artists and intellectuals and produces clothes that imbue traditional menswear with unexpected flourishes that add something new to retail floors—her line is stocked at shops including Dover Street Market, Selfridges, and 10 Corso Como. While she's still a fairly new designer, it's obvious she's building a legacy, and a line, that will sustain.
Duro Olowu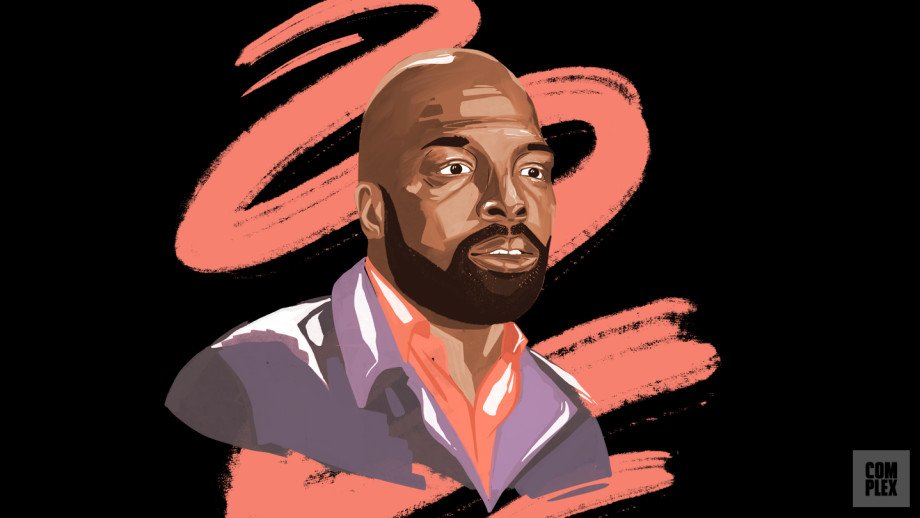 Design Credits: Duro Olowu

Duro Olowu has been in the fashion game since 2004 when he made his name in London with his vibrant color palatte and pattern on pattern pairings—it's no wonder America's premier fashionista, Michelle Obama, has donned several pieces from his exuberant collections.
In 2005 Duro was discovered by then-Vogue editor Sally Singer, and Julie Gilhart formerly of Barneys. Needless to say, he garnered the attention of some of the most influential and discerning eyes in the fashion industry, which brought him into the American market where his designs were quickly coveted by women all over the U.S. During the same year, his peer's back across the pond named him New Designer of The Year at the Bristish Fashion Awards, which solidified his place as as a designer. Duro, who guest curated "Duro Olowu: Seeing Chicago," an exhibit at the Museum of Contemporary Art in Chicago, keeps to his same aesthetic and seventies-tailoring, and remains an influential voice in fashion.
Arthur McGee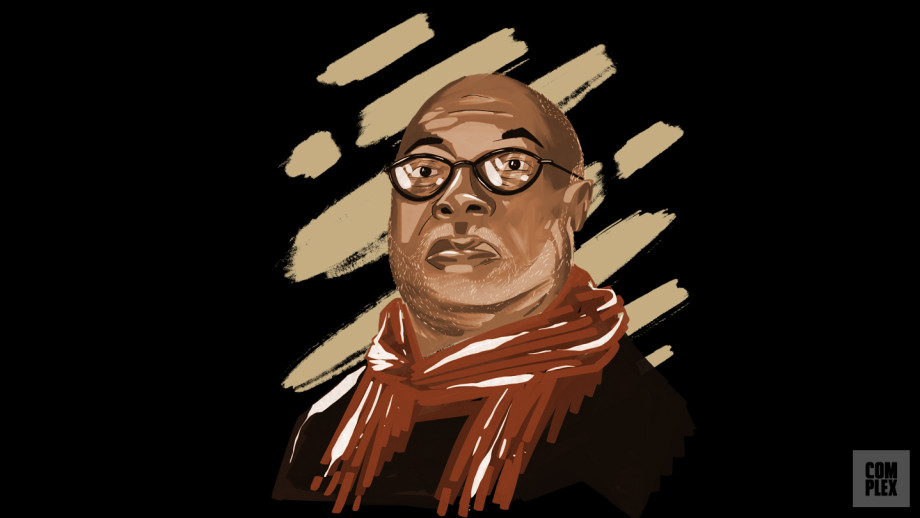 Design Credits: Bobby Brooks; Arthur McGee

Arthur McGee was making huge breakthroughs in fashion that were impressive on their own merit, let alone for an African American working in a time when segregation and Jim Crow Laws were still prevalent in the country.
After graduting from FIT in the '50s, McGee's skills allowed him to rise in the ranks until he was the first African American to run a design room of an established apparel company, Bobby Brooks. The label was soon selling to stores that had never stocked designs from an African American designer, including Saks Fifth Avenue, Bloomingdale's, and Bergdorf Goodman. Searching for creative independence, McGee opened his first store on St. Mark's Place in the early '60s, and immediately garnered a cult following that included some of NYC's biggest fashionistas. He was known for bringing an African and Asian aesthetic to his relaxed silhouettes, but his lasting legacy was mentoring burgeoning African American talent, including Willi Smith. McGee became known as the dean of African American designers. McGee died in 2019 at 86, leaving behind a legacy of mentorship and dressing the likes of Cicely Tyson, Lena Horne, and Stevie Wonder.
Jeffrey Banks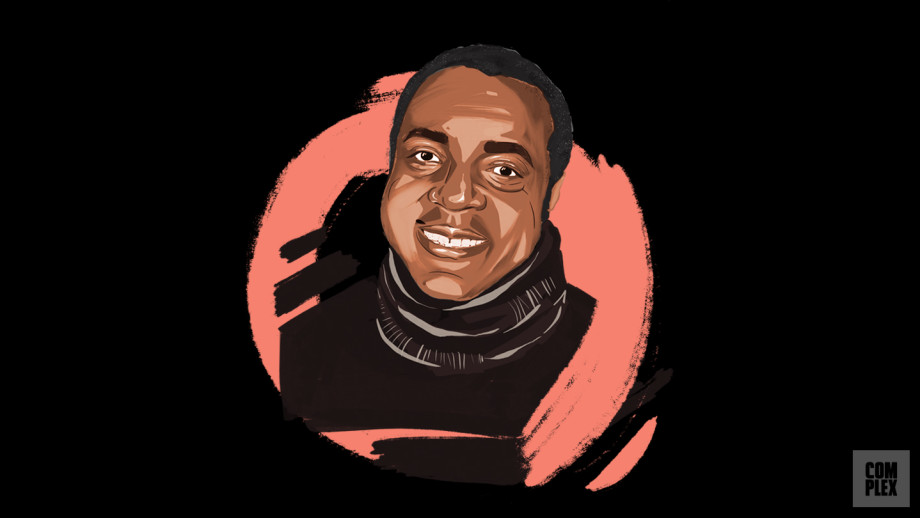 Design Credits: Jeffrey Banks; Alixandre; Merona Sports sportwear; Concorde International; B. Glanzrock; L'Aiglon; Lakeland; and Oxford Industries.

Jeffrey Banks was a go-getter from a young age, working in the top ranks of Ralph Lauren and Calvin Klein before establishing his own namesake firm in 1978 at the age of 25. Banks brought a masculine element of glamour from Hollywood during the '20s and '30s to his contemporary clothing. His name graced suiting, neckwear, and accessories, but his biggest moneymaker was the furs he designed for men and boys.
André Leon-Talley said his furs were "so smart and tailored that some women want to wear them." He was also dedicated to the business end of his endeavors, and remained enmeshed in the financials of his various pursuits during his career, which was probably for the best. Japanese businessman Tomio Taki invested in Banks' company in 1988, helping him out greatly. Banks continues to design clothes that are worn by stylish guys around the world.
Scott Barrie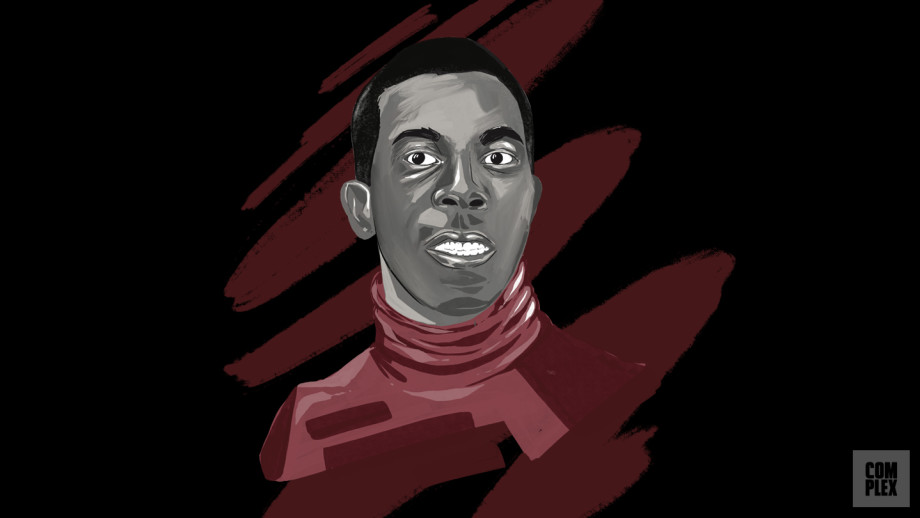 Design Credits: Barrie Sport; S.E.L.; Krizia; Kinshido

Along with Willi Smith and Stephen Burrows, Scott Barrie was one of the first designers to represent African Americans on the international fashion platform.
His godmother designed for and dressed some of the biggest Jazz names, and passed the torch to Scott. By the late '60s, Barrie had graduated from designing in his apartment to being one of the edgiest designers out there. His matte jersey dresses provided risqué eveningwear for a clientele in the '70s that was ready to party hard. The clothes ranged from sexy to outrageous, and found devotees in some of the most fashionable ladies of New York, Paris, Milan, and Tokyo.
By the time of his premature death in 1993 at age 52, Barrie had helped break down numerous barriers and proved his mom wrong when she warned him about the high-end fashion world, saying, "Blacks don't make it there."
Joe Casely-Hayford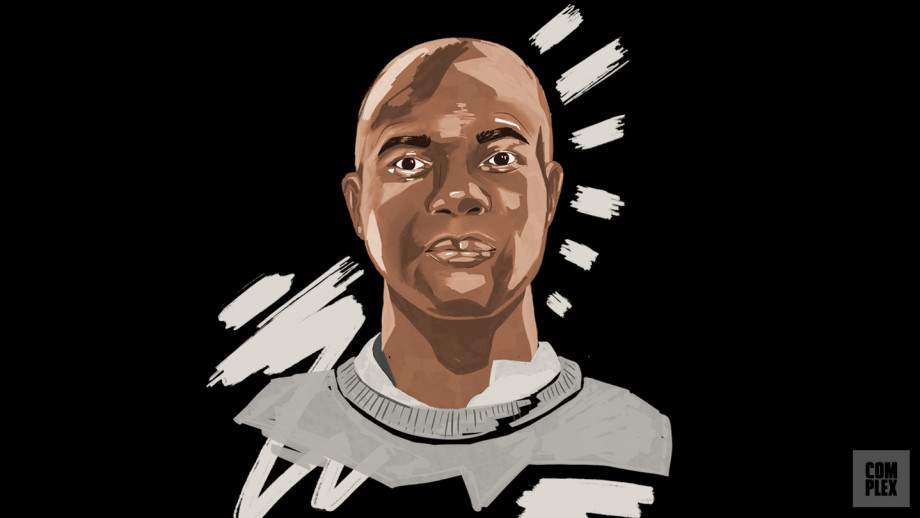 Design Credits: Joe Casely-Hayford; Casely-Hayford

Joe Casely-Hayford, who died in 2019 at 62, was quite easily the hardest working man in the fashion industry. Since the mid-80s, he designed his eponymous men's and women's line, which won him the Womenswear British Designer of the Year in 1989, and Innovative Designer of the Year award in 1991. And that's where Casely-Hayfor's resumé began growing into a list as thick as "War & Peace."
He was the first designer to create an exclusive range for Topshop, designed for films, consulted for ballets, and dressed an absurd amount of musicians in his unique but wearable clothing. He was the bespoke designer of choice for names like Lou Reed, U2, The Clash, Liam Gallagher, and many others. Influencing the look of rock 'n roll's most stylish stars is of course going to get you noticed, and Casely-Hayford consistently made lists of the top designers and creative influencers in London. And it must run in the family. Along with his son Charlie, the two launched Casely-Hayford in 2009, mixing Savile Row tradition with British Anarchy attitude. As Joe passed the torch to Charlie, the family name is definitely safe in the hands of one of London's need-to-know fashion insiders.
Telfar Clemens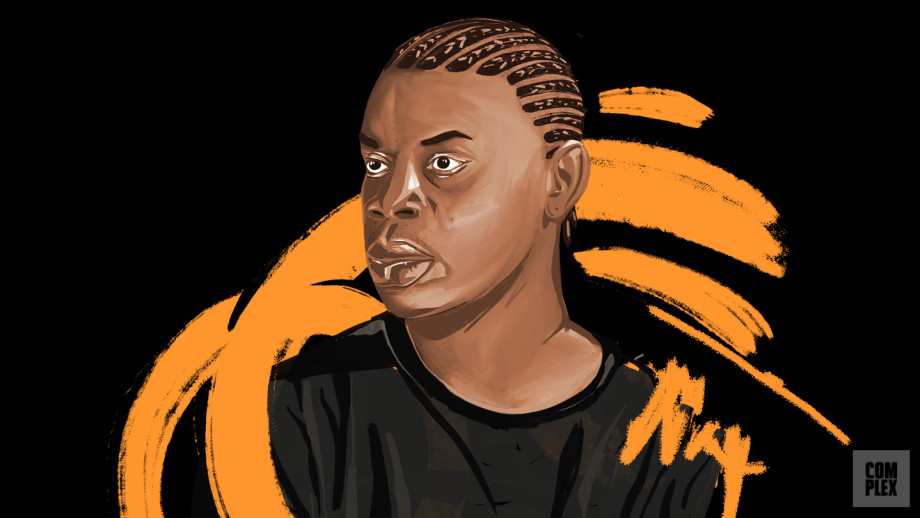 Design Credits: Telfar, Under.T

Born in Queens, Telfar Clemens' designs toe the line between streetwear and high-fashion with a global perspective. That might've been gleaned from a childhood spent in Liberia, Queens, and the suburbs in Maryland. His clothing has a transformer-like quality—he makes shirts with detachable sleeves and hoods or pants that can turn to shorts via zippers. There's hints of pragmatism mixed in with a little bit of street-savviness and workwear vibes. Indigo jeans are reinterpreted with two-toned fleece, hoodies look less athletic and more like body armor.
While there's a bit of whimsy, there's also a cool guy vibe to everything, as Clemens' upbringing and exposure to various subcultures while moonlighting as a DJ brought him into contact with many different styles—all which provide their own influence on Clemens' approach to clothing design. It took the industry some time, but Clemens, who was a proponent of genderless clothing and diverse casting early on, started to be recognized almost 10 years after starting Telfar. In 2017 he won the CFDA/Vogue Fashion Fund award, which offered him the funds needed to take his brand to the next level. Clemens produced an "it" handbag, which comes in three different sizes and a variety of colors—people have nicknamed it the Bushwick Birkin—and showed at Pitti Uomo as a guest designer alongside Jil Sander. And he's collaborating with larger brands like Gap and Converse. Clemens has been at it for a while, and people are finally catching up to his vision.
Jerry Lorenzo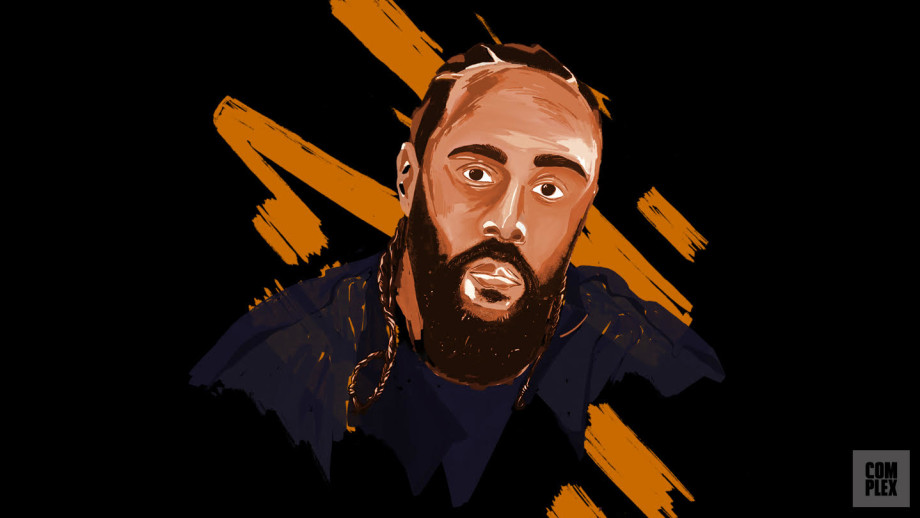 Design Credits: Fear of God
Founder of Fear of God, Jerry Lorenzo started out as a party promoter in Los Angeles before fully transitioning into the world of fashion. As a devout Christian, the brand is heavily influenced by faith and spirituality but is not a "Christian Brand," per se. With no formal fashion training, Lorenzo has been able to ascend to the upper echelons of the industry by providing "solution-based" garments that take the fuss out of creating a look and also proposition new silhouettes. In the past, he's worked with Kanye West designing merch for the Yeezus tour as well as working on Yeezy Season 1. Notably, he designed five looks for Justin Bieber's Purpose World Tour as well as the merch, which proved successful enough to be sold beyond the tour in stores ranging from Barneys New York to Forever 21. In collaboration with Nike, the "Fear of God 1" sneaker featured a completely new shape that Lorenzo fought for. He didn't just want to switch up the colorways. Fear of God remains independent, a very difficult feat, and has doubled its revenue year after year since the brand's inception. Next up is a collaboration with Italian luxury powerhouse Ermenegildo Zegna. Institutions understand the power of Lorenzo's aesthetic.
Kerby Jean-Raymond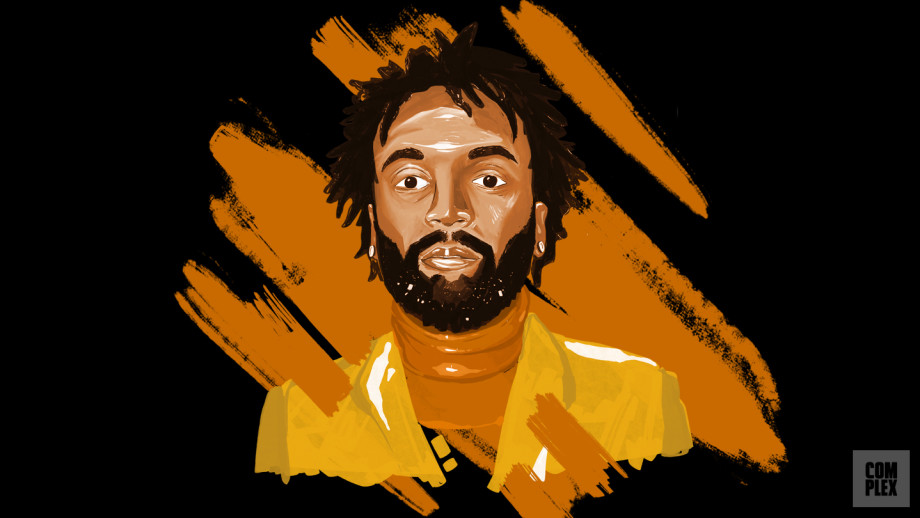 Design Credits: Pyer Moss
Kerby Jean Raymond, who launched Pyer Moss in 2013, has been one of the break-out design stars in the past five years. The Haitian American designer leads with a "for us by us" mentality that has proved successful in all of his ventures including his own line, which is named after his mother and father's last names, as well as his collaborations with Reebok and Cross Colours. While typically staging shows within historic Brooklyn landmarks such as the Kings Theater in Flatbush and the Weeksville Heritage Center in Crown Heights, Jean-Raymond's runways presentations are known to evoke black pride while shining a spotlight on activism and social justice. Jean-Raymond is an outspoken proponent of capturing the Black American experience within his clothes and has created garments featuring slogans like "STOP CALLING 911 ON THE CULTURE" and "Fix Your Credit Pool Money Buy Back The Block."
In 2018 he won the CFDA/Vogue Fashion Fund Award, the most prestigious prize awarded to an emerging designer in the U.S.
b michael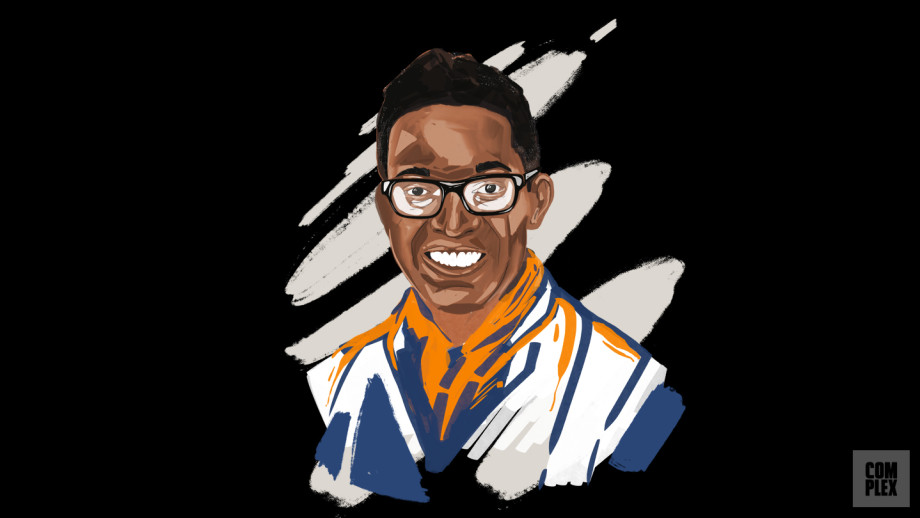 Design Credits: b michael AMERICA

Making the jump from Wall Street to the tents of Lincoln Center is never an easy task, but b. michael took the leap of creative faith and has never looked back.
After gettng his start at Oscar de la Renta, Louis Feraud, and others, the Connecticut native launched his couture line in 1999 to massive critical acclaim. The combination of simplicity and glamour immediately caught on with an audience looking to add some fun to their wardrobe heading into the 21st century, and that's what b. michael's now famous dresses did. Before long, he had a clientele that included huge names such as Beyoncé, Serena and Venus Williams, Halle Berry, and Cate Blanchett. In our minds, that roster puts any stock portfolio to shame.
Edward Wilkerson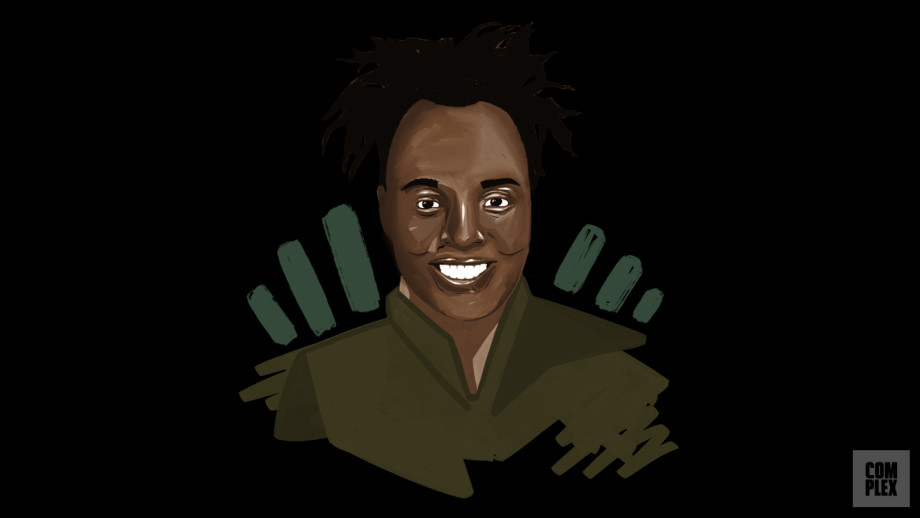 Design Credits: Donna Karan; Lafayette 148

After cutting his teeth at Donna Karan and Calvin Klein, Edward Wilkerson positioned himself atop multi-million dollar women's sportswear brand Lafayette 148. Wilkerson's insane work ethic and persistence is what carried him to the top—while he was in school he literally went block by block in the garment district looking for job opportunities—but it was his personal traveling and discovery throughout Africa where he truly secured his vision. He recently rejoined Karan at Urban Zen.
Taking inspiration from his time in Kenya, Morocco, and other countries, Wilkerson has stuck to his original philosophy of creating stylish basics while infusing them with a bit of flair and excitement. Even though he, like Drake, started from the bottom, he advises African American designers who still have to face barriers and prejudice to "Start at the top. The bottom is always going to be there."
Russell Simmons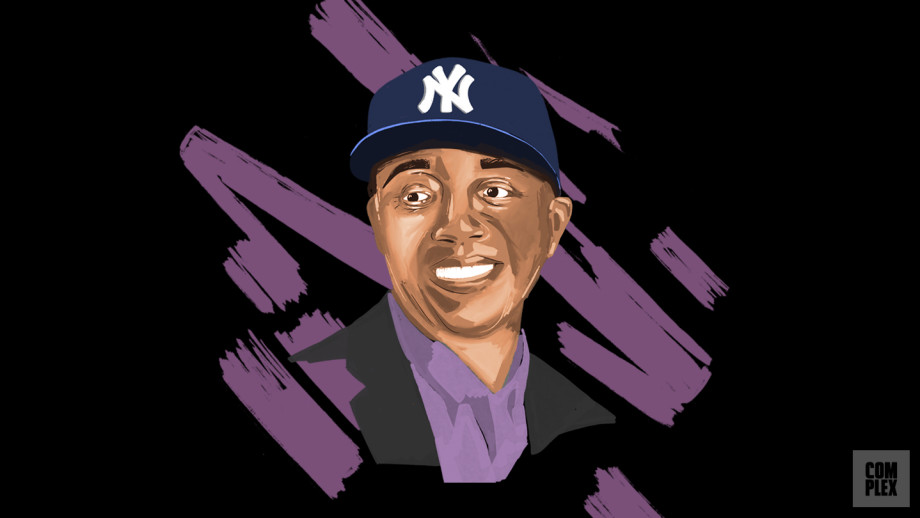 Design Credits: Phat Farm; Argyleculture; American Classics
Editor's Note: Unfortunately, Russell Simmons' legacy is impacted by multiple sexual assault and harrassment allegations that weren't at the forefront when he was included in the original list, which was published in 2013. This mention celebrates Simmons contributions to fashion, which we've chosen to separate from the accusations he's faced over the past couple years.
Started in 1992, Phat Farm signified a cultural shift in urban fashion. This was the era of rapper brands. While business magnate Russell Simmons took his cues from preppy labels like Ralph Lauren, he mixed it up with inspirations from street-friendly brands like Stussy. As a result, Phat Farm's cross-cultural appeal made it one of the few brands to outlast streetwear's first wave, and one of the only celebrity-owned labels that was in business for over 15 years. He also had other labels like Argyleculture and American Classics.
Even though Simmons stopped having design input at Phat Farm as of 2007, he paved the way for many other pioneers like PNB, and future adidas Creative Director Paul Mittleman, who worked for Phat Farm before taking the creative helm at Stussy and later working with Pharrell, Kanye West, and Nigo.
Maxwell Osborne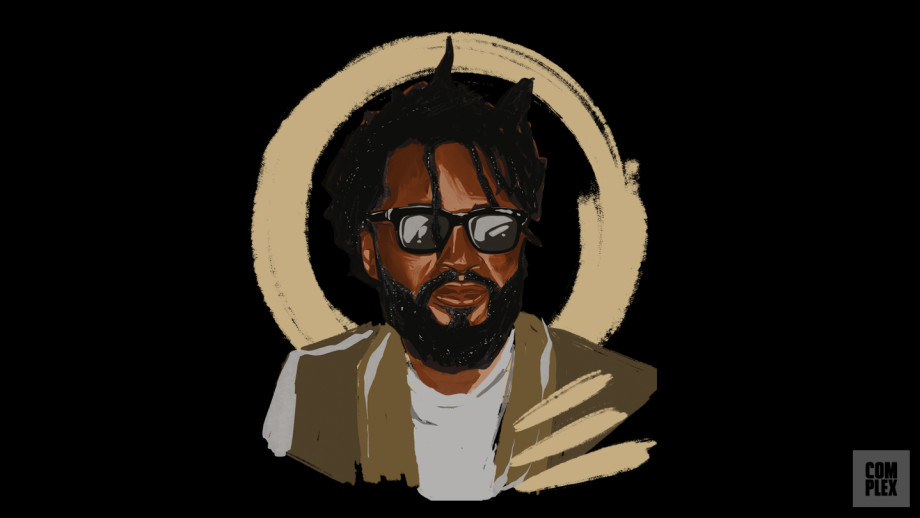 Design Credits: Public School and Black Apple

Starting as a designer for Sean John, Maxwell Osborne met Public School co-designer Dao-Yi Chow while working there. Together, they set out to create high-end clothes with a gritty New York edge through the label Public School, and then established its streetwear-oriented offshoot, Black Apple.
The spirit of New York's downtown bohemian scene and middle-finger-to-the-world delinquency perfectly rings through Osborne and Chow's designs, and while they're both two stylish guys in their own right, Osborne's drapey, dark, aesthetic and trademark dreads make him a sartorial force to be reckoned with. Public School won multiple CFDA Awards and Osborne and Chow landed the top design position at DKNY. In 2016 they exited the brand and stopped wholesale distribution for Public School although the line is still in existance. Osborne currently works as the creative director of consumer products for Andbox, the esports organization.
Olivier Rousteing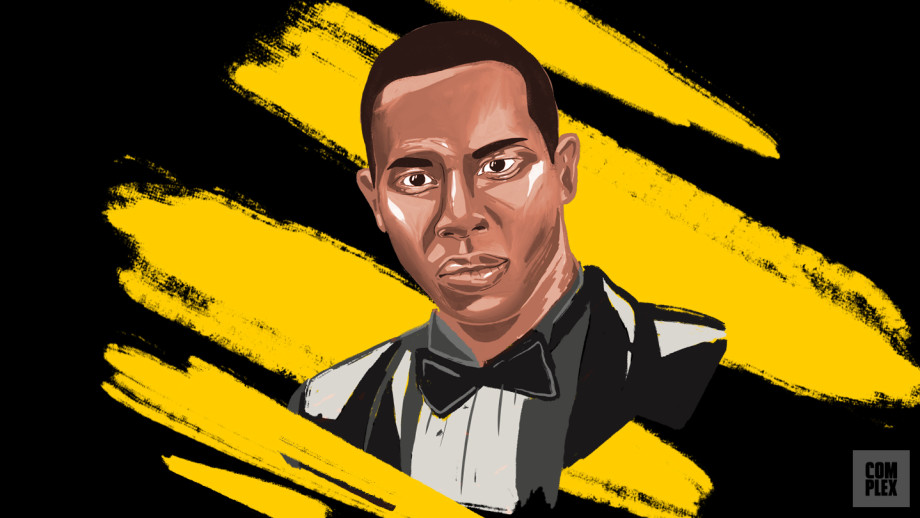 Design Credits: Balmain

When Balmain announced it was appointing Olivier Rousteing as head designer, some questioned whether he was right for the job. But, as you know, the move proved to be the smart decision and also a lucrative one.
To this day, celebrities can't get enough of the brand, and rappers are still wearing the biker jeans like it's their second skin. Rousteing earned, who grew up in France with an adopted family but had African parents, earned his stripes at Roberto Cavalli, where he worked for five years, and then designing Balmain's women's line. He may have stayed behind the scenes while former designer Christophe Decarnin led Balmain, but those days are long gone. All eyes are on Rousteing now.
Patrick Robinson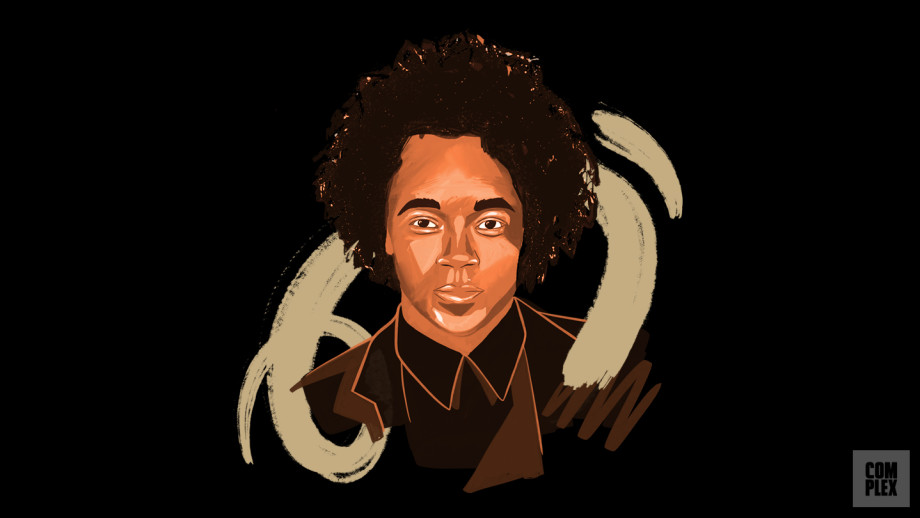 Design Credits: Giorgio Armani, Anne Klein, Perry Ellis, Paco Rabane, Gap

Patrick Robinson launched an eponymous label in 1997, but gained popularity through his work at other brands. In fact, Robinson is what some might call a fashion nomad, as in he's moved from brand to brand (and helped to revive some). He's held positions at Giorgio Armani, Anne Klein, Perry Ellis, Paco Rabane, and more recently, Gap, where he was Executive VP of Global Design until 2011. He was responsible for much of the brand's resurgence and revamped jeans line.
While some designers might take pride in opertaing their own line, the Caifornia-native says he enjoys working for other companies and bringing it to where he thinks it should be. He's come a long way from making board shorts (he got interested in fashion because of the surfing culture) and has built a strong following.
Andrew Ramroop
Design Credits: Maurice Sedwell

In 1969, Trinidad-born Andrew Ramroop began a career as a tailor's apprentice. He had tailored his first suit at 17, and his craftsmanship skills brought him success in London, where he had a stint with storied label Huntsman & Sons in the early 1970s.
In 1974, he found a position with Maurice Sedwell—the only shop that would hire a non-white tailor. Ramroop eventually bought the store in 1988, becoming the first person of color to own a shop on Savile Row. In 2008, the Master Tailor founded the Savile Row Academy to train the tailors of tomorrow, and was also handed an Order of British Empire (OBE) honor from the Queen. Ramroop continues to train aspiring tailors at the SRA, while Maurice Sedwell still makes quality suits with him at the helm.
Ozwald Boateng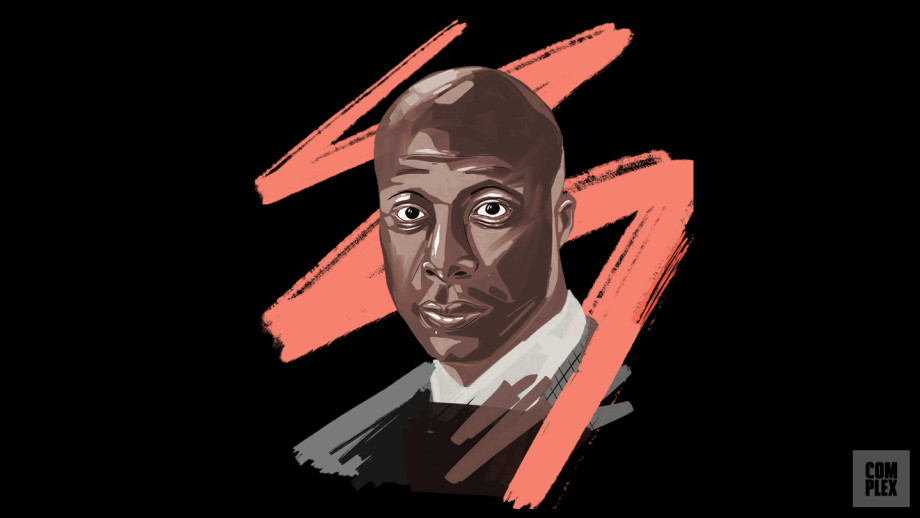 Design Credits: Ozwald Boateng

Are you a fan of Jamie Foxx or Will Smith's red carpet looks? If so, you must also be a fan of Ozwald Boateng, the man behind all those damn good looking suits.
The London designer, by way of Ghana, launched his namesake label in 1994 and has since become known for his tailoring skills. In fact, plenty have taken notice, including the folks who made Ocean's Thirteen and The Matrix—Boateng designed bespoke costumes for both films. In his years in the industry, he opened a store on London's legendary Savile Row, making him the youngest and first African to do so, and was the creative director at Givenchy from 2004 to 2007. He also undoubtedly helped revolutionize suiting.
Tracy Reese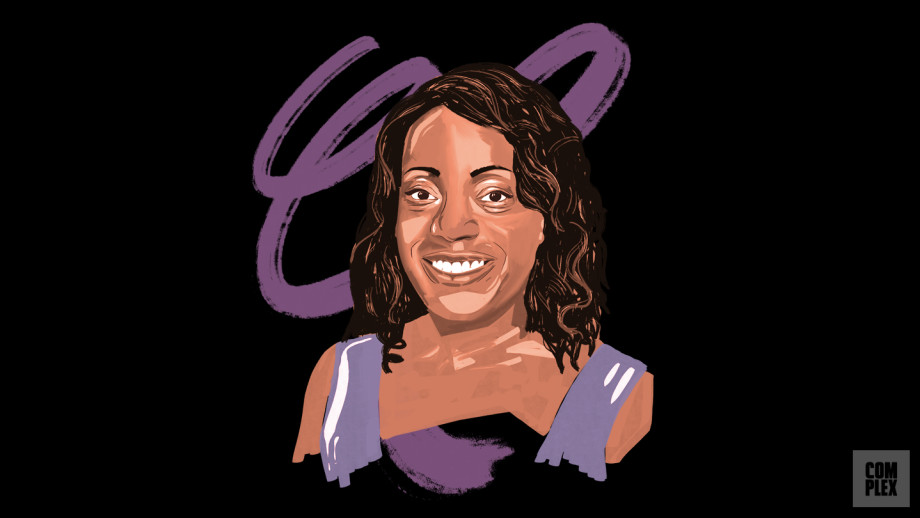 Design Credits: Martine Sitbon; Perry Ellis; Tracy Reese

Fact: Any brand Michelle Obama wears becomes an instant hit (what's up Jason Wu?) But Tracy Reese may be a special case; she was already a big deal before the First Lady wore one of her designs.
Reese launched her original namesake label in 1987, and although she struggled to keep it afloat for a couple of years, all is good now in Tracy's world. Before that she worked for French couturier Martine Sitbon, and was tapped by Marc Jacobs to be design director at Perry Ellis. Since relaunching her line in 1997, with the help of her loving dad, she's expanded her company to include home decor, shoes, and accessories. Also, she's helped women all over the world look better. Even big names like Beyoncé, Alicia Keys, and Eva Longoria have all hopped on and worn Reese's sophisticated and classy designs In 2017, Reese stopped producing pieces for her line and moved back to Detroit, her hometown, to launch Hope for Flowers, which is designed in Detroit with ethically-sourced and sustainable fabrics from Flint, Michigan.
Nija Battle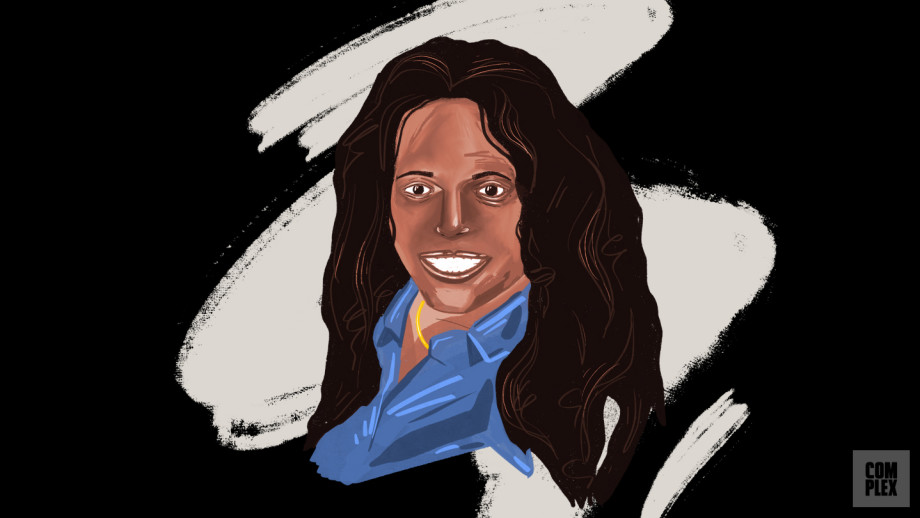 Design Credits: Nija Furs NYC
Nija Battle might not be a household name, but if you paid attention to hip hop in the late '90s and early 2000s, you've seen her work. The grey, floor length fur Puffy wore in the "Hate Me Now" video with Nas? Battle designed it. The light blue shearling and fur coat Jay-Z's love interest, model Jeannette Chaves, wore in the "Excuse Me Miss" video featuring Pharrell? Battle designed it. And the many inventive furs Lil Kim wore, including the white mink bikini top and jeans embellished with matching mink she donned for a Vibe shoot? Battle designed it.
Battle, who was from Brooklyn but had family in the south, grew up around fur. Her grandmother in North Carolina raised minks and her father, a hunter, would bring home hides that she and her sister would turn into blankets. She got her start working at different furriers on Orchard Street in Manhattan, but eventually broke out on her own, designing and custom dying furs made for celebrities including Naomi Campbell, Whitney Houston, and Mary J. Blige that traditional furriers weren't used to. Battle was one of the few black women working in the New York City fur industry and she didn't have a store front—she had trouble finding a showroom to work from due to her clients' unconventional hours. She would meet her customers where they were, which was sometimes at a club or restaurant. Andre Leon Talley wrote about Battle in Vogue, which introduced her to the fashion industry, but she died of a brain aneurysm  in 2000 at age 37 while on a trip to Montreal with her sister. While many designers are turning away from fur, and cities like Los Angeles have banned fur sales, a fur coat has long been an investment piece within the black community. Battle understood this, and brought new ideas to the fur industry that embodied the glamour and "ghetto fabulousness" hip hop represented during that time. 
by BY JIAN DELEON, JAMES HARRIS, KARIZZA SANCHEZ, MATTHEW HENSON, ARIA HUGHES, SCARLETT NEWMAN for complex.com